Jewels to be displayed, jewels to be returned: the destiny of those pieces meant to shine for a night only.
Stars and jewels, glory and sparkle: what a classic combination for the most shining nights. Whether it's the Met Gala, the Academy Awards, or any other famous celebration, any occasion meant to reward the excellence of artists and professionals is a good way to let some stars enter our daily lives.
Every outfit on the red carpet is carefully studied to attract our eyes. Among the many pieces that designers put together, jewels are certainly a major contributor in conveying glamour, status, and opulence. Not one, but various pieces are sent by brands to celebrities in hopes to be selected for the special occasion. Then, during the big night, millions of dollars of jewels gather under the flashes of photographers, putting both the wearer and the lender of the work of art under the spotlight. As time goes by, the images and news aimed to capture the moment serve to publicize the brand, returning the favor of the lending through publicity value.
Does this story recall the famous tale of Cinderella?
Despite the indisputable wealth and privilege of the context, those jewels are not meant to last forever for the celebrities wearing them. Once the event has ended, they must be returned to the owner. They are meant not to be possessed, but to be displayed and thus generate a brand image.
You may ask yourself: can something go wrong in this process? Despite the security in place, can the jewels be robbed? Has it ever happened that one of the jewels worn by a celebrity eventually became theirs permanently?
Facing selection and coming home safe: the destiny of jewelry to be returned
On average, celebrities wear jewelry worth between $200,000 to $2 million to a given awards show. As jeweler Martin Katz told the Associated Press, celebrity stylists gather four to six different jewelry looks per gown option for each client before deciding on the reddest carpet-worthy ensemble. Since the jewels have to be returned after the awards show, the entire operation is high-security. "Security is part of the process," Forevermark Diamonds' Kristen Trustey told the AP. "Our diamonds are well-protected from the time that stylists are visiting the suite to when we are doing drops to celebrities homes or hotels with armored trucks and guards, and of course insurance". Needless to say, these celebrities get to wear things that other women can only dream about. But the actors and entertainers who parade such gems for the cameras do share one thing with mere mortals: they need to protect them. As Martin Katz explained to the AP, a huge risk takes place on the red carpet: "At the Oscars, the biggest risk is that a piece of jewelry was to fall off a celebrity unnoticed", he explained. "Maybe a bracelet becomes unhinged, falls on the red carpet, gets kicked, or an earring falls off and gets kicked and nobody notices. They don't notice until later it's gone. We hold our breaths until all the babies come home the next day". As noted by Janece White, senior vice president and jewelry underwriting leader at Chubb, the insurer: "The jeweler won't provide insurance. They'll provide security. They'll provide someone to escort them. But that's when the individual needs to contact their insurance agent." Whether borrowing or buying jewelry, protecting it requires thought — and can be costly. In some cases, it is the fear of celebrities losing their treasured possessions that leads to the loss.
Christy Scott Cashman, an actress, and producer whose credits include "American Hustle" and "The Kids Are All Right," borrowed many ensembles for entertainment galas. On a trip to Los Angeles to attend a lifetime achievement celebration for the actress Shirley MacLaine, she wore her impressive emerald and diamond necklace on the plane. When she and her husband arrived at the hotel, she thought she could fool the robbers and hide the jewels not in the safe, but in a less obvious place. "So I hid it. I hid it so well that I couldn't find it the next day". She eventually found it, just not in time for the event. Mrs. Cashman's thinking belies a fear many jewelry lovers have of traveling with their valuables. What might happen when they are apart from it?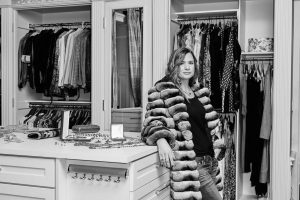 Michelle-Marie Heinemann, a socialite, and publisher of a magazine called Old Fashioned Mom attended the Oscars 10 years ago with 12 pieces of jewelry that together were worth more than $1 million. But when she was getting ready to go to a party before the Oscars and opened the room safe, none of it was there. Her jewelry was insured and she was reimbursed for it. But to her, that wasn't enough. "It's so much more than the financial loss," she said. "I was devastated. I didn't enjoy my time there. These were pieces handed down to me, or from my husband and children."
Can dreams last longer than a night?
As noted at the beginning, there are some exceptions to take into consideration. One, in particular, really taps into the meaning of jewels and their capacity to become a symbol of love and endurance.
At the Academy Awards in 1998, Gwyneth Paltrow wore a splendid parure of earrings and necklace from Harry Winston. The jewelry shined amongst the photographers and sparkled even more when she received the award for her performance in "Shakespeare in Love". Luckily, the light of that night was meant to last more than originally planned: love has the power to give eternity and meaning to anyone's possessions, and so it happened that Gwyneth's father gifted her the jewels that she wore. Bruce Paltrow died just three years later, of complications resulting from pneumonia. But when the time to remember came, the jewels were there to serve the purpose. As the actress told Vogue several years later: "I wore the earrings and necklace when I got married to Brad (her second husband) in homage to my dad, as a way of keeping him there with us."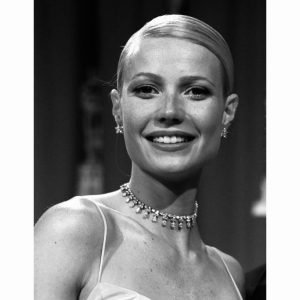 Another, rising star who decided it was the right time to buy herself jewelry is the renowned actress Zendaya. After two years of being the official ambassador of Bulgari and displaying their jewels on several occasions, she chose a yellow diamond ring as the perfect companion. "This is my splurge, my treat-myself. It feels like it's gonna be an heirloom, like one day I can give it to my grandchildren."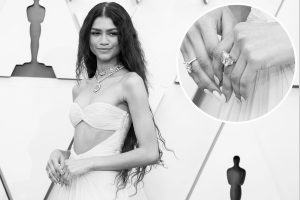 Jewelry and heritage are two interconnected concepts. And while some of the former are meant to last just for the length of a fabulous night, others deserve a special place in our closet, to remember good times, to let us celebrate a moment, or simply to remind ourselves of the finer things in life.
---
Author: Arianna Zanini Mariani (LBSS Watches, Jewellery & Arts)