Pharrell Williams, renowned for his musical prowess and hit song "Happy", has done it again. This time, however, it seems the stage is set on runways rather than chart-topping pop tunes.
Although his appointment as the new Creative Director for Louis Vuitton may come as a shock to many, Pharrell Williams is no newcomer to the fashion world. In fact, his journey began long before. As the co-owner of streetwear brand Human Made, co-owner of G-Star Raw denim, and the founder of iconic streetwear labels like Billionaire Boys Club and Ice Cream, Pharrell has long been a visionary whose creative endeavors span the realms of music, art, and fashion, earning him the title of a "fashion icon".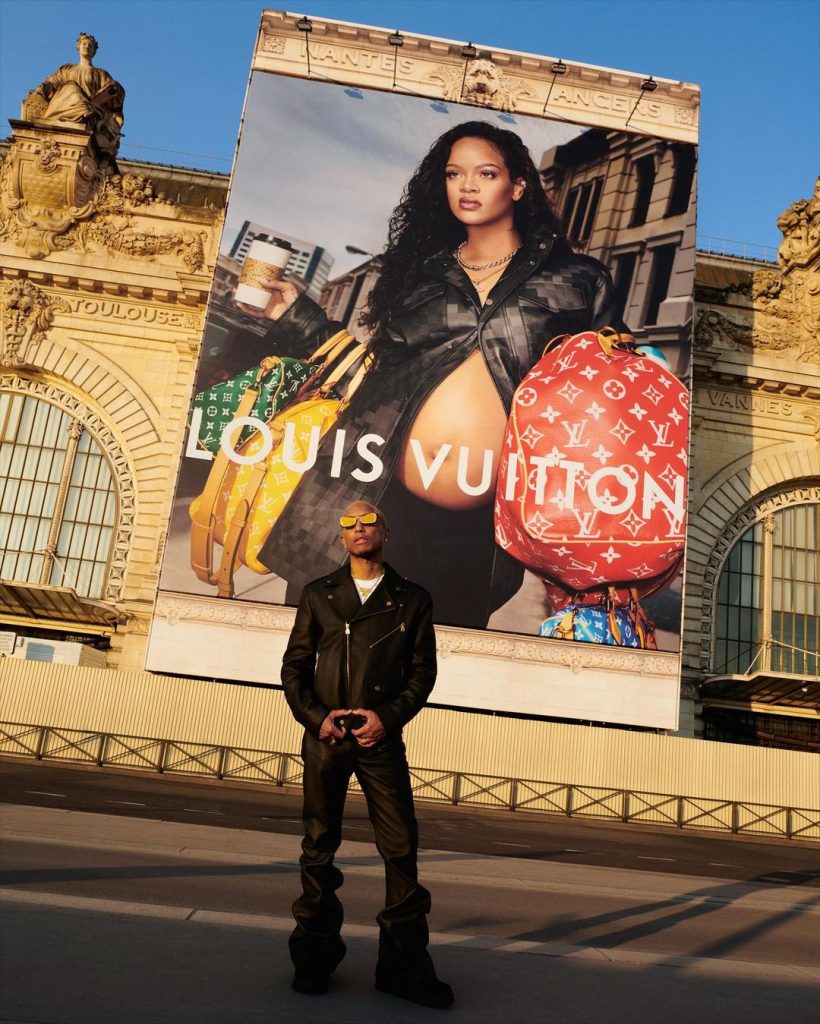 The tragic passing of Virgil Abloh in 2021 left an irreplaceable void in the world of fashion and, more specifically, at Louis Vuitton, where he significantly shaped the brand's men's wear collections as the artistic director. Pharrell William's appointment as his successor holds significant weight, considering Abloh's groundbreaking impact that redefined luxury fashion, making it more accessible to a wider audience. By maintaining the spirit of innovation and inclusivity, Pharrell aims to pay homage to Abloh's groundbreaking work while charting a new course for Louis Vuitton's future in the fashion world.
Pharrell's debut collection, the Spring 2024 men's collection, made waves by breaking records with over 1 billion views worldwide. How could his collection not be special when the catwalk was set at The Pont Neuf in Paris, with a full orchestra, gospel choir, and the hottest celebrities? The collection itself, inspired by Pharrell's own wardrobe, featured pixelated prints and meticulously crafted tailoring. The iconic Damier pattern received a bold update on quilted jackets, trench coats, and leather moto jackets. Additionally, new motifs introduced this season included embroidered designs by artists like Henry Taylor and varsity jackets playing homage to Pharrell's memorable red carpet looks.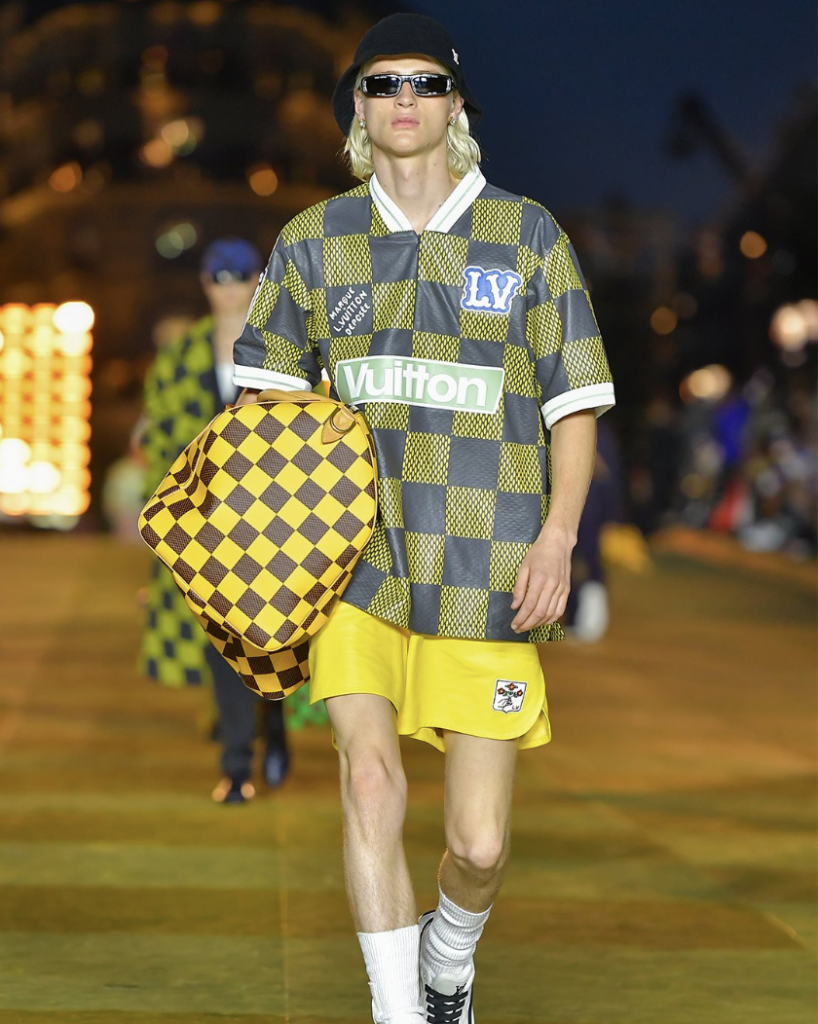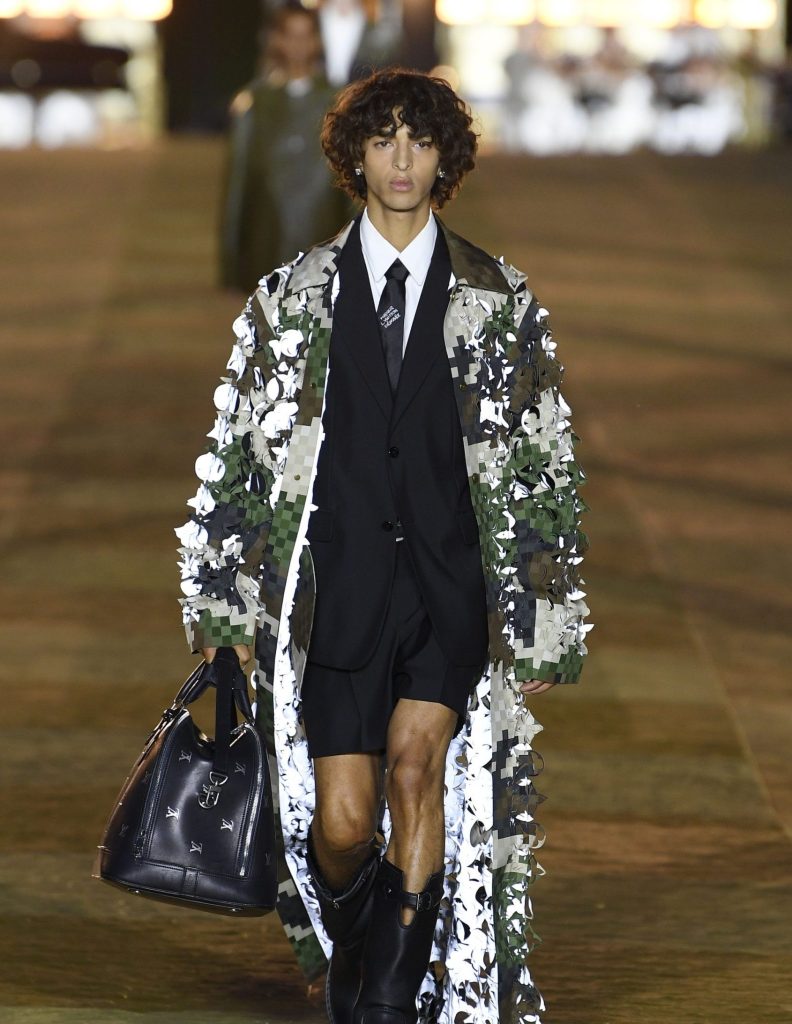 Notably, accessories shared the spotlight with clothing, as models showcased iconic handbags, including 'The Speedy'. The updated version of 'The Speedy' featured lively color options like cherry red, sunshine yellow, and rich green – a playful nod to the well-known counterfeit versions.
In essence, Pharrell Williams seamlessly blends his musical and fashion expertise creating a collection that not only pays homage to the legacy of Virgin Abloh but also propels Louis Vuitton into a new era of innovation and style. Let's see where he will take us next.