"Exceptional", "remarkable", "iconic" are 3 of the many adjectives used to describe what the Belmond group offers. From train rides through the Alps to escapes in Latin America, the group had always had as its foundation the concept of "savoir-faire". Each event aims to tackle the curious and adventurous desires of each customer.
Adventuring across Italy, we found "a concept" in each one of the exclusive destinations aimed by the luxury consumer, such as Portofino, Capri, Venice and so on. We'll dive in and take a closer look at Hotel Splendido, a paradise destination on the coast of Liguria.
Splendido is the centre of a dazzling lifestyle frequented by royals, elites and Hollywood stars since the 1800s, but especially during its golden age in the 1950s. It mesmerizes the visitors with a beginning to the end experience of Mediterranean cuisine, Italian music and feeling and a multitude of activities, such as sailing, visiting its eco-garden and daily live performances at dinner.
In the summer of 2022, Splendido proposed to its visitors the "Jardin des Reves Dior", a concept garden created with the scope of allowing its visitor to discover his/her self while living the Italian dream. As it belongs to the LVMH group, the hotel had its limited-edition perfume, "Escale a Portofino", encapsulating the essence of a magical village on the Ligurian coast.
We are excitedly waiting for the group to announce what they will bring to us for this summer in Portofino, but also around the globe, in Santa Barbara, the Caribbeans, Africa and so many other destinations.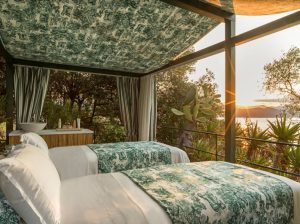 Dior's Jardin at Splendido a Mare Hotel (Portofino) – cc: @zoemagazine
Splendido Mare Hotel (Portofino) – cc: @vanityfair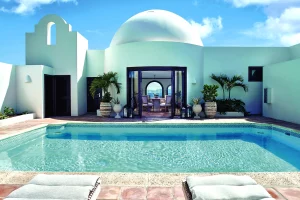 Cap Juluca Hotel (Anguilla) – cc: @seetheroom