We all know about the Old money aesthetic and its references to those who inherited wealth passed on for many generations. Old money could almost be seen as the definition of codes of a social class. On another hand New Money is earned through salary, business profits, and investments. So what are the stereotypes associated with the New Money aesthetic? 
cc: @pinterest
New money is most visible during times of economic change with many people joining the "nouveau riche" circles during times of economic success and it so often happens that people with New Money can actually be much wealthier than those with Old Money. As far as social status goes, New Money is often found to be looked down on by old money.
This dichotomy between new and old money has been going on for decades and you have probably already heard about it in one of the many books and movies depicting this traditional confrontation. One cannot miss out on the iconic example that sets the Great Gatsby of F.Scott Fitzgerald highlighting the clash between new and old money during the Roaring Twenties. Fitzgerald portrays new money spenders, including Gatsby, as being unwise and pretty much reckless with how they spend their money as opposed to old money spenders which appear to be more responsible in handling and maintaining their wealth.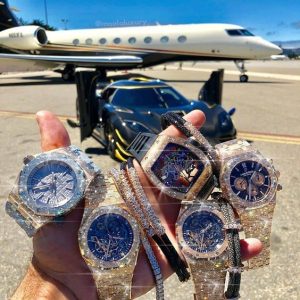 cc: @pinterest
But what is really behind New Money? One of the biggest distinctions between Old Money and New Money comes down to their spending habits and how their wealth affects their lifestyle. New Money is more often associated with more frivolous spending and consumerism leading to the New Money aesthetic being manifested in really visible signs of wealth. New Money puts a lot of emphasis on obvious labels and brand logos such as the iconic interlocking Gucci G-print or Chanel's entwined double C's. The Newly Rich tend to also be more willing to follow the latest trend and experiment with bold fashion choices such as patterned prints, neons, fur…. The New Money fashion is indeed following trends and is generally more sexy and revealing than the Old Money styles. The style and design seem to be a more important purchasing factor than the actual fabrics that are often synthetic, such as acrylic and polyester, in contrast with the more natural fabrics, such as cachemire, preferred by Old Money. More than merely fashion, New Money is a lifestyle. It is often associated with the Jet-Set lifestyle including private yachts, jets and champagne showers in what is considered as "tacky" destinations such as Mykonos or Miami.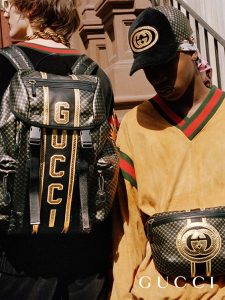 cc: @pinterest
Some iconic stars of the Moneys aesthetic could be the Sex-symbols actresses such as Marylin Monroe or Rita Hayworth. Today, we find the Kardashian as the leader of the aesthetic as well as influencers and rappers. Overall their codes could be defined by their willingness to "show-off" and scream loud about their success-story through influence, wealth and power. While often looked down on, they have more open and diverse codes than Old money. What is also associated with New Money is their highly fast rise to the top. Unfortunately, leaders embodying New Money do not often originate from social circles where you can learn about money management, investments and acquire financial knowledge. It happens that people referred to as New Money lose really quickly their money by taking risks or overspending in what is considered an irrational spendings. This draws the real difference between the New and Old money. It's about the line between being rich or being wealthy; consuming or transmitting to the next generation. This lack of awareness, those high risks that are associated with their flashy looks/lifestyle are often the real component that is really looked down by Old Money. Often considered by them in what appears as a desperate quest to be "part of", desired and recognized as rich and powerful. Old money considers Quiet luxury as superior as they stand for the "no need to prove when you are ". The best example of this quick rise and fall could be the crypto-currency former businessman, Sam Bankman-Fried. However, Old-Money also often looks down on the New Money style as this style is rising when times of profound wealth shift where a lot of them risk being impacted by this wealth  redistribution. On another hand, during and after an economic crisis, Quiet luxury and lowkey seems to be favored and logomania fades away as the economic turmoil leads to more financial distress from the masses.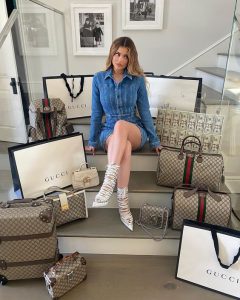 cc: @pinterest